Description
Price
Quantity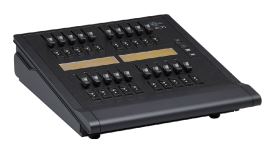 B-Stock unit - Open box, fader wing has not been used.

GENERAL INFORMATION
The Eos fader wings may be used to provide extended playbacks for Eos Ti, Gio, Gio @5, Ion, Ion Xe, Ion Xe 20, Eos/Ion/Ion Xe RPUs, RVIs, ETCnomad (PC or Mac native) and ETCnomad Puck.
Up to three wings may be attached to any of these devices. There are two wings – a x40 and x20. The x40 has 40 45mm faders, four 4.2" high-resolution monochrome LCDs and two control buttons. The x20 includes 20 faders, two displays and two control buttons per fader. The wing provides power sensing and automatically turns on when both an active USB data connection and mains power are provided via the external 12V power supply. Connected devices must be running Microsoft Windows 7 or higher or Mac OSX 10.11 (El Capitan) or later. These wings are NOT compatible with Windows XP.
FEATURES
Pageable playbacks (100 pages are supported)

Paging/bank conventions are determined in a setup menu

Button/fader and configuration mapping displayed via high resolution displays.

Two powered USB ports

VESA 100x100mm mountable

Kensington Lock compatible locking point
INTERFACES
AC Input (100 – 240VAC at 50/60Hz) with external power supply

Two USB ports
Ships with
Power supply

IEC power cord

Dust cover

USB cable
The wing is compatible with
Eos Ti

Gio

Gio @5

Ion (Windows 7 only)

Ion Xe and Ion Xe 20

Eos/Ion/Ion Xe Remote Processor Units

RVI / RVI3

ETCnomad for PC/Mac (requires ETCnomad Lighting Controller Kit and output device)

ETCnomad Puck
Note: These wings are not supported on Element or any Windows XP devices.
Available:
Special Order/Direct Ship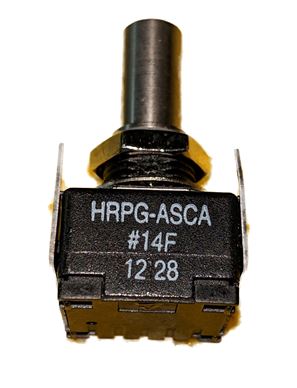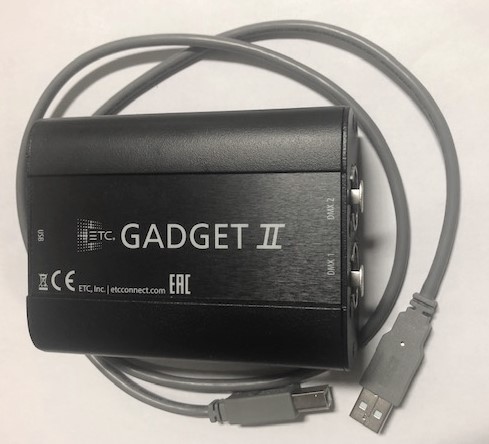 2 Universe USB to DMX / RDM Interface
Available:
Special Order/Direct Ship
Light Converse Media Dongle 96 Universe
96 Universes
Hog 4, ArtNet, sACN
Video texture inputs
Video texture playbacks