Description
Price
Quantity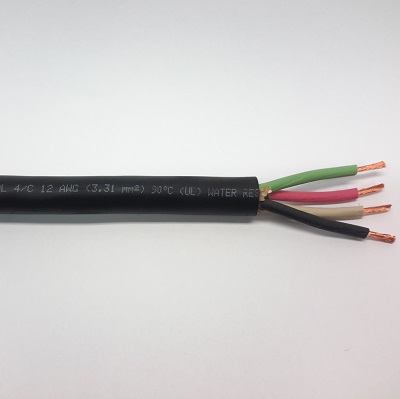 Product Construction:

O.D. and Weight
.475" (12.07 mm) OD

.185 lbs. / ft.
 Conductors:
12 AWG fully annealed stranded bare copper per ASTM B-174
Insulation:
Premium-grade, color-coded 90ºC EPDM
Jacket:
Carolprene®, black

Temperature range: -40ºC to +90ºC
Jacket Marking:
CAROL (SIZE) (mm2) 90°C (UL) WATER RESISTANT SJOOW CSA (-40°C) FT-2 P-7K-123033 MSHA 300 VOLT RoHS MADE IN USA
Applications:
Portable tools and equipment

Portable appliances

Small motors and associated machinery
Features:
Excellent resistance to oil and moisture

Good tensile strength, elongation and aging characteristics

High flexibility

Excellent abrasion resistance

Water-resistant

UL Listed and CSA Certified for indoor and outdoor use

Ozone-sunlight (UV)- and weather-resistant
Industry Approvals:
UL Flexible Cord - UL Subject 62

CSA Flexible Cord - C22.2-49

MSHA Approved

RoHS Compliant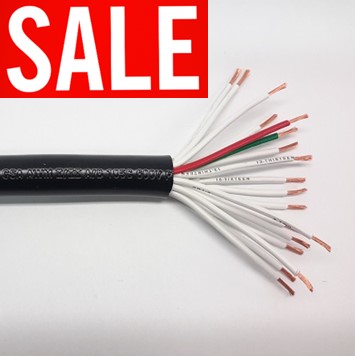 16 AWG / 18 Conductor Multi-Cable
Dura-Flex 16/18 Cable was originally made to withstand the Rigors of the Road for the Entertainment industry. Its Flexibility, Numerous Safety Certifications and Robustness also make it an ideal Robotics cable. This pricing is below wholesale as we are Clearing it out.
Product Description
A Sixteen (16) Gauge - Eighteen (18) Conductor - Bare Copper With PVC Insulation , Reverse Planetary Laid, Rugged, Oil Resistant, PVC Jacketed , Yet Highly Flexible Instrumentation Cable.
Conductor Data
Material: Bare Copper
Gauge: 16 AWG
Stranding: 26 x 30
Insulation Data
Material: Polyvinylchloride
Nominal Wall Thickness: .022"
Diameter (primary): .103"
Cabling Data
Number Of Conductors: 18
Conductor Identification

Conductor 1: Red, No Number
Conductor 2–17: White, Black Number
Conductor 18: Green

Center Filler: Polyvinylchloride / Black
O/A: Tissue Tape
Conductor Arrangement Is Directly Compatible With Phase 3, SOCAPEX And VEAM VSC Connectors.
Jacket Data
Material Color: Polyvinylchloride (Oil Resistant)
Color: Black
Markings: White Lettering, Also Indendted
Nominal Wall Thickness: .075"
Diameter (O.D.): .675"
Legend: DURA-FLEX 16AWG 18/C RU AWM STYLE 20886 1000V 105C VW–1 E167231- B —- CSA II/A/B 105C 600V FT1 234943 CE ROHS (DSC SEQ FT) TESTED FOR OIL RESISTANCE I/II + IMPACT AND CRUSH TO 1277 STANDARD
Product Ratings
Weight: .35lbs/ft
Temperature Range: –20ºC to 105ºC
UL Approval: RU AWM STYLE 20886 1000V 105C
CSA Approval: CSA AWM IIA/B 105C 600V FTI
RoHS: RoHs Compliant
REACH: Reach 2007 Compliant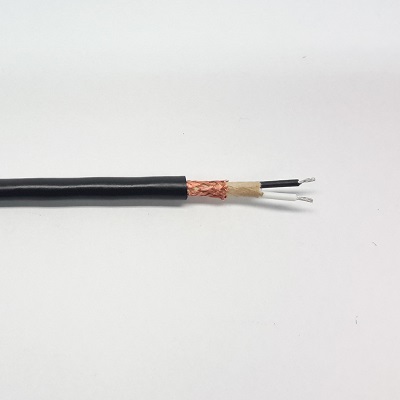 Microphone / Intercom Cable, Black
A (1) Twisted Pair -- Twenty Two (22) Gauge -- Bare Copper Conductor With Polyethylene Insulation, Shielded With 
A Bare Copper Braid, Jacketed With Rugged, Yet Highly Flexible polyvinylchloride.
 
Conductor Data:
Stranding - 26 x 36
 
Insulation Data:
Nominal Wall Thickness - .016" Nominal
Diameter (conductor) - .065" Nominal
 
Cabling Data:
Color Code - Black And White
 
Shield Data:
Braid - 36 AWG Bare Copper Strands
Braid Coverage - 76% Nominal
 
Jacket Data:
Material Highly Flexible Polyvinylchloride
Markings - White Lettering
Nominal Wall Thickness - .035" Nominal
Diameter (OD) - .227" Nominal
Legend DURA-FLEX MICROPHONE CABLE --- 22 AWG 1-PAIR SHIELDED 

RU AWM 2464 300V 80°C E167231-A --- LOW IMPEDANCE AUDIO & 

COMMUNICATIONS CABLE CSA AWM IA/B 80° 300V FT1 701566 

(SEQUENTIAL FOOTAGE)
 
Ratings:
Weight/M feet - 30 lbs. / 1M feet (0.03 lbs. /ft.) Nominal
Temperature rating - 80°C – AWM
Voltage - 300 Volts 
Impedance - 88 Ohms Nominal
Capacitance - 18 pF/ft.
Flame Test Rating - CSA FT1
 
Approvals:
CSA  - AWM Class I Group A/B - 701566
RoHS Compliant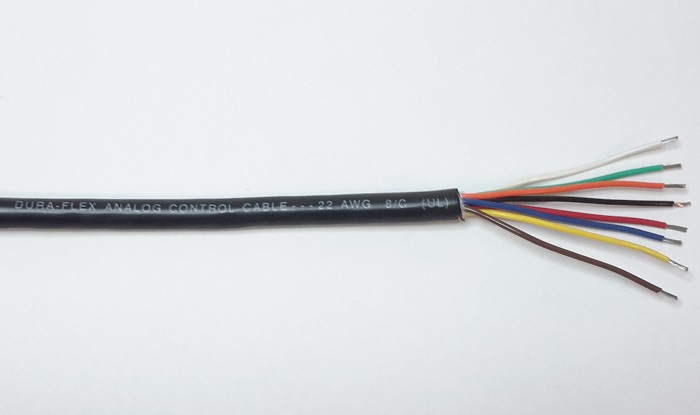 8 Conductor / 22 AWG Control Cable, Black
Eight (8) conductor / Twenty Two (22) Gauge -- Bare Copper Conductors With Polyethylene Insulation

Conductor Data:
Material - Bare Copper
Gauge - 22 AWG
Stranding - 26 x 36
Insulation Data:
Material - Polyethylene
Nominal Wall Thickness - .016" Nominal
Diameter (conductor) - .065" Nominal
Jacket Data:
Material Highly Flexible Polyvinylchloride
Color - Black
Markings - White Lettering