Description
Price
Quantity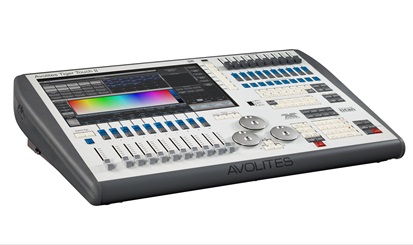 DMX Lighting Control Console-Titan Software
10 pageable playbacks, 60 pages

10 static playbacks - perfect for instant access
100% brighter 15.6" screen
Three metal shaft optical encoders offering luxurious precision
MIDI support for MIDI Notes and MIDI Timecode
Built in UPS (coming 2015)
4 physical DMX outputs, up to 16 over ArtNet or sACN - 8192 channels
Supports Titan Network Processors for DMX expansion up to 64 universes
Trigger inputs
Dual Ethernet port
Expand your control surface through wings, DMX In or MIDI
Dedicated cue stack control
Support for external touch screen
10 programmable executor buttons
Conveniently accessible front loading USB
Available:
Special Order/Direct Ship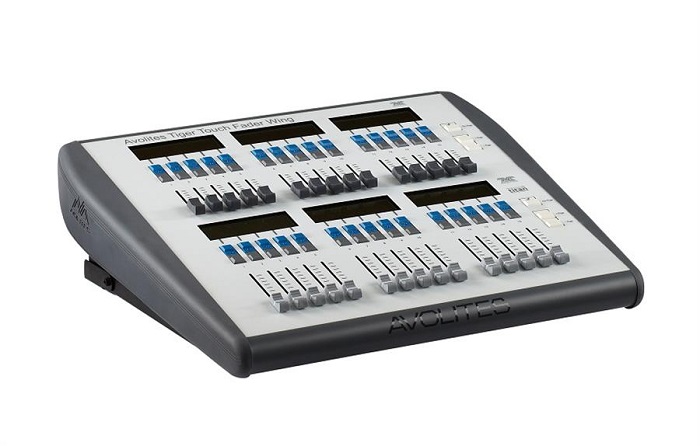 Control Wing for the Tiger Touch II Console
30 precision playback faders
Each fader electronically labelled with an LCD screen
16 DMX universes from the console - 8912 channels
Independent paging control for each row of 15 faders
60 user configurable flash or solo buttons
Programmable macro buttons
Designed to complement the Tiger Touch II and Arena
Compatible with Expert Pro and Sapphire Touch
Available:
Special Order/Direct Ship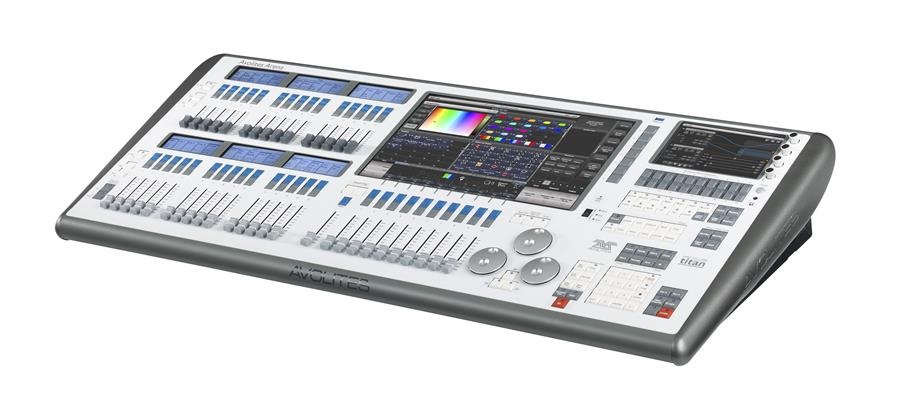 DMX Lighting Control Console-Titan Software
40 precision playback faders in three pageable groups.

20 programmable macro executor buttons.
3 metal shaft optical attribute encoders.

4 optical playback encoder pots.

15.6" vibrant main touch screen with brightness control.
7" vibrant secondary touch screen.

6 mono LCD screens for digital fader legends.

UPS battery back-up

New six-position articulation stand

Ergonomic trim and carry handles

Robust stainless and zinc treated steel construction - 

built for life on the road

Includes 4-port managed Gigabit network switch
OpticalCON Stage link output, with an optional second link
8 physical 5-pin XLR opto-isolated DMX out, up to 16
universes over ArtNet or streaming ACN- total of 8192 console channels.
Compatible with Titan Net - up to 64 universes, total of 

32,768 system channels.

4 Ethercon Gigabit primary network connection with a 

battery maintained managed switch supporting Titan Net, ArtNet and streaming 

ACN.

1 Ethercon Gigabit secondary Network connection for Titan Net, ArtNet and streaming ACN.
1 standard OpticalCON stage link output, to connect to 

industry standard network switches with optical support.

SMPTE Timecode/LTC input 3-pin XLR (transformer isolated).
Trigger inputs on ¼" jack, suitable for foot switches.
Audio in on stereo ¼" jack for Audio Triggering.
Headphone 3.5mm jack conveniently placed on the front panel.
4 USB3 ports- 1 front, 3 rear.
DVI-D for external display.
Two 3-pin XLR dimmable lamp connector
MIDI in, out and thru.
Compatible with Titan Remote (Wi-Fi access point required)
Optional extras: Flight Case, Dimmable Lamp x2, Cover
Available:
Special Order/Direct Ship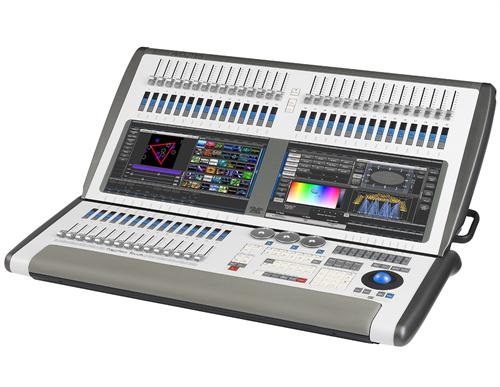 DMX Lighting Control Console-Titan Software
45 motorized, automated master playbacks.

Massive, vibrant 15.6" widescreen programming windows.
Fast, live and hands on attribute controls.
Unique Tricolour illuminated tracker ball with Z axis control to give fast control of distance related attributes - zoom, iris and focus.
Built in UPS battery backup.
8 physical DMX outputs, up to 16 over ArtNet or sACN - 8192 channels.
Supports Titan Network Processors for DMX expansion up to 64 universes.
Dual Ethernet port
Direct SMPTE in.
Connectivity with Sapphire Touch Wing and Sapphire Media Wing.
Dedicated theatre cue stack control.
Huge programming surface – capacity for 2 external touch screens.
20 programmable macro buttons
Screen articulation.
MIDI In Out and Through.
Trigger Inputs.
Compatible with Titan Remote.
Available:
Special Order/Direct Ship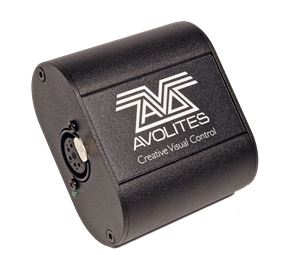 T1 USB Interface - 1 Universe
Cost effective solution for schools and installs market

10 pageable playbacks, 60 pages
Unique interface for best user experience

Single DMX output

Dedicated cue stack control
Touch screen support
Available:
Special Order/Direct Ship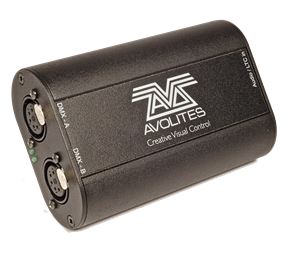 T2 USB Interface - 2 Universe
2 universes of DMX
USB Midi Control
Supports Titan Mobile Fader Wing
LTC Timecode In
Touch screen support
Dimensions  4.75" x 3.55" x 1  (120 x 90 x 25mm0
Net weight: .26 lbs.

(120 grams)

Recommended Specification Minimum Specification
Processor
Intel i7 2GHz
Intel i5 2GHz
Screen
PassMark 700 or more
PassMark 300 or more
Hard Drive
Intel or SanDisk SSD
20GB + 20% free space
SSD Drive
8GB + 20% free space
Operating System
Windows 10 1
Windows 7 or above 1
Available:
Special Order/Direct Ship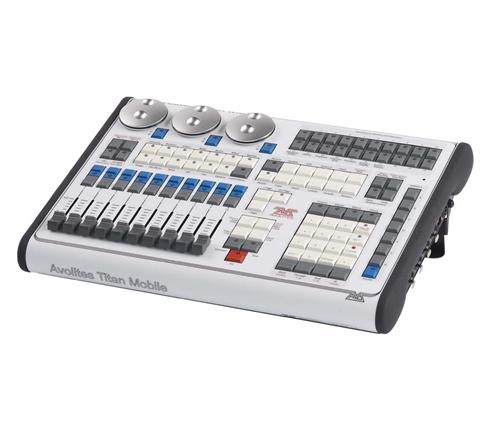 DMX Lighting Control Console-Titan Software (Requires external computer)
10 playbacks with assignable controls

2- direct access workspaces, macros and executors
4 physical DMX, up to 16 over ArtNet or sACN - 8192 channels
Supports Titan Net Processors for DMX expansion up to 64 universes
Customize

your setup to your needs - all-in-one touchscreen PC, laptop, rack mount solutions...

Three metal shaft optical encoders offer luxurious precision
MIDI support for MIDI Notes and MIDI Timecode
Expand your control surface through wings, DMX In or MIDI

Support for up to 2 touch screens

USB powered, no need for mains connection
Available:
Special Order/Direct Ship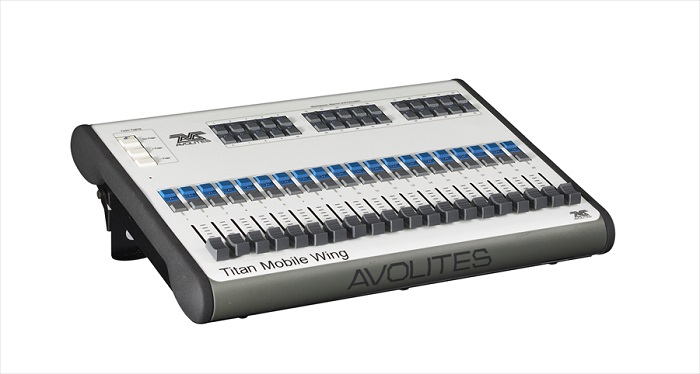 Control Wing for the Titan Mobile Console
20 smooth playback Faders
30 programmable Executors
Local, Independent Paging Control
USB Powered - no need for a separate PSU
Robust construction, built for the life on the road
Dedicated workspace window in Titan software
Available:
Special Order/Direct Ship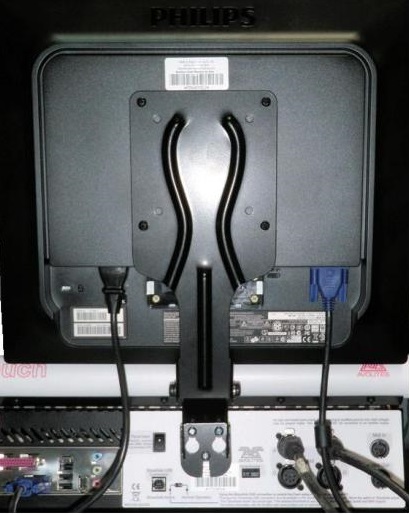 15/17" Monitor Bracket For Pearl Expert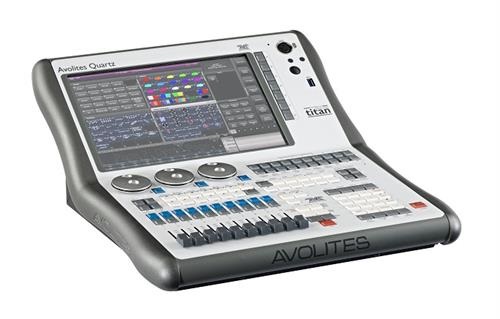 DMX Lighting Control Console-Titan Software
Super compact form - just 42.5cm wide

4 physical DMX XLR-5 connectors
16 DMX universes from the console - 8192 channels
Compatible with Titan Net - up to 64 universes
Gigabit network port for Titan Net, Artnet and streaming ACN
Built in MIDI input, no extra boxes required
10 precision playback faders
3 high quality optical encoders
Compatible with Titan Remote
20 programmable macro buttons
Supports multi-band Sound-to-Light
Bright and vibrant 12.1" angled touch screen with brightness control
DVI-D for external display
Headphone output
Button layout harmonized with the rest of the Titan range
Robust construction - built for life on the road
Conveniently located front panel mounted super speed USB3 port
Expandable with Titan Mobile Wing through dedicated USB port
Available:
Special Order/Direct Ship