Description
Price
Quantity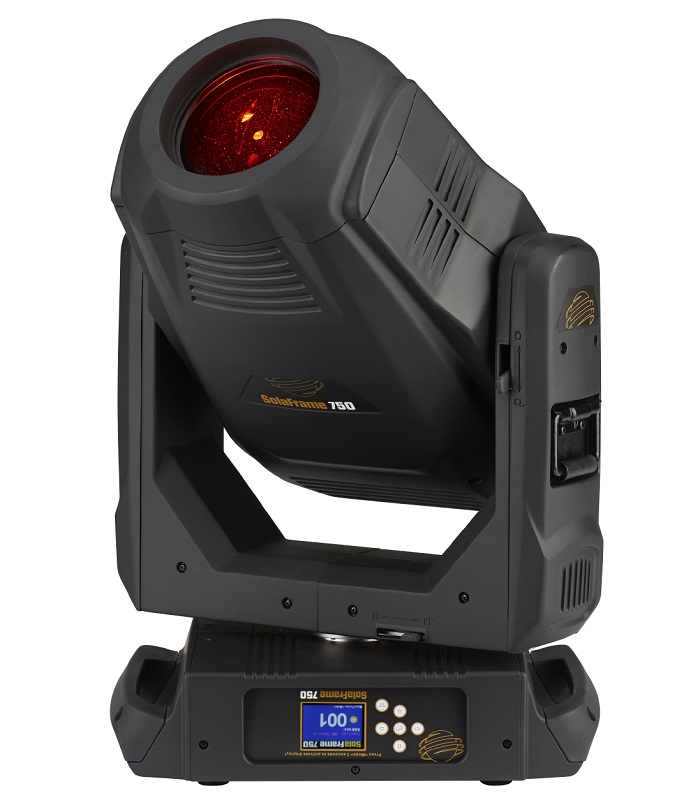 270W Bright White LED CMY Spot Fixture w/Framing Shutters/ Roadcase
Features
Modular Construction
Fast Service Design
Electronic Cooling System Control

LED Type-270W Bright White Engine

LED Life-70% Rating 50,000 hours
Active Thermal Control
Fan modes- Standard/ Continuous/ Studio

RDM Compatible
Control Options-DMX 512/RDM/Artnet
DMX Channels-44
Pan-540 degrees
Tilt-265 degrees
Max Speed Pan (540 degree)- 2.27s
Max Speed Tilt (265 degree)- 1.31s
Full Color LCD Display W/Battery mode
5-Pin DMX/RDM Connector
Ethernet In and Passive Thru
PowerCon TRUE1 Connector
Pan and Tilt Locks
Available:
Special Order/Direct Ship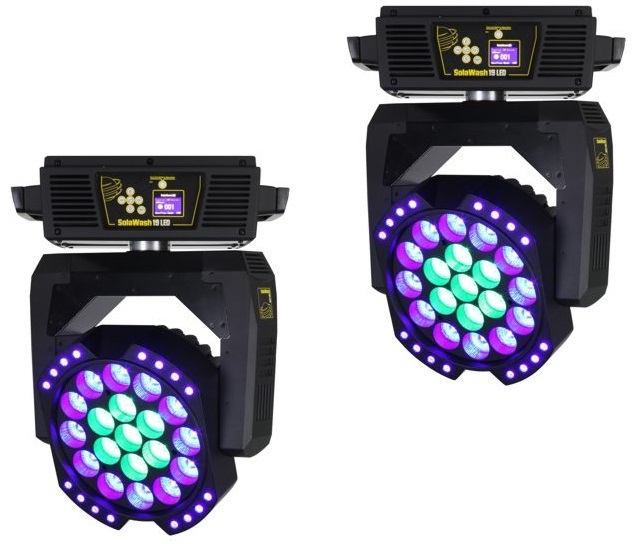 Solawash 19 Pair- Dual Road Case included
SolaWash 19:


19 x 15 watt RGBW LED'€™s
16 x Indigo Hilighters
12 to 65 degree zoom
Image "lenses"€™ and dynamic patterns with speed control
Individual pixel control mode
Virtual CTO on white
9000 Lumens
Virtual CTO on white
540° pan and 270°- very quick
15.5 kg/ 34.2 lbs
380 Watts, total power consumption
Dual Road Case included
Available:
Special Order/Direct Ship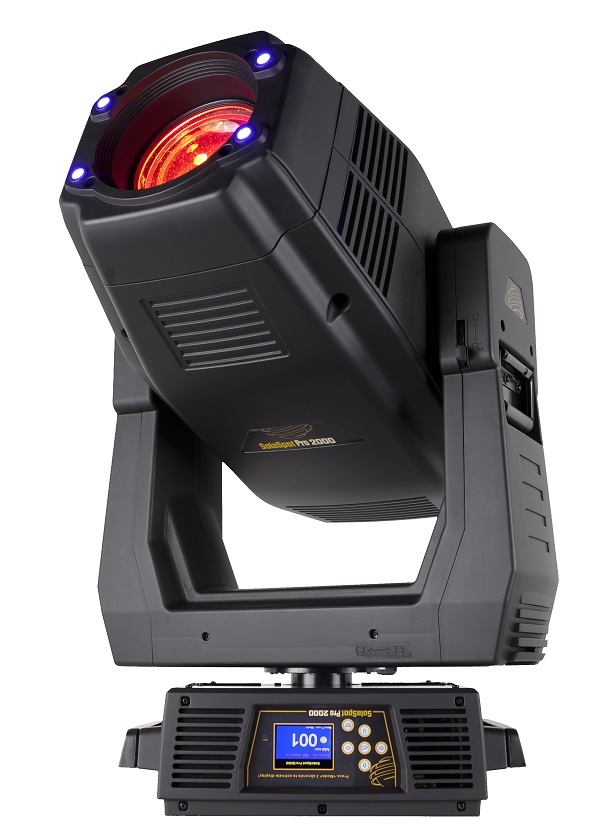 600W Bright White LED CMY Spot Fixture w/Roadcase
Long Throw optics
Total FX Package
Modular Construction
Fast Service Design
Electronic Cooling System Control
LED Type- 600W Bright White Engine
CMY
CTO- Linear
Active Thermal Control
Auto-Focus Function
Fan Modes- Normal / Continuous / Studio
RDM Compatible
Control Options- DMX 512/RDM
DMX Channels- 43
Pan- 540 degrees
Tilt- 265 degrees
Max Speed Pan (360 degrees )- 3.66s
Max Speed Tilt (252 degrees )- 2.59s
Full Color LCD Display W/ Battery Mode
5-Pin DMX/RDM Connector
3-Pin DMX/RDM Connector
Powercon Connector
Pan and Tilt Locks
Integrated Yoke Arm Handles
Indigo Highlighter LED'€™s
Road Case Included (Single)
Available:
Special Order/Direct Ship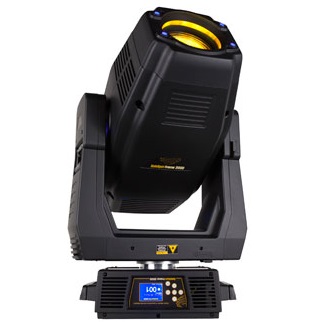 600W Bright White LED-CMY Framing Spot w/Road Case
The most advanced and complete line of LED frame fixtures on the market feature full-frame, four-plane shutters engineered for accuracy and speed. These lights retain the effects packages from our SolaSpot series including:
CMY color mixing
Linear CTO
Fixed and indexing gobo wheels
Animation effects
Prism, iris and frost
The Frame family is designed for precise lighting control and aerial effects. Three power levels allow you to select the light that is right for your application.
Available:
Special Order/Direct Ship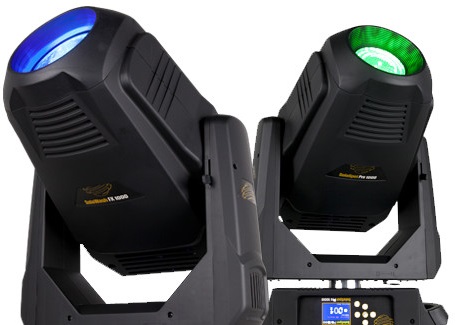 440W Bright White LED CMY Spot Fixture w/Roadcase
Features:
Modular Construction
Fast Service Design
Electronic Cooling System Control
LED Type- 440W Bright White Engine
LED Hours- 70% Luminous Output, 50,000 hrs
Active Thermal Control
Fan Modes- Standard / Continuous / Studio
RDM Compatible
Control Options- DMX 512 / RDM / Artnet
DMX Channels- 39

Pan- 540 degree
Tilt- 265 degree
Max Speed Pan- 360 degree (seconds)- 2.27
Max Speed Tilt-180 degree(seconds)- 1.31
Full Color LCD Display w / Battery Mode
5-Pin DMX/RDM Connector
Ethernet Connector
PowerCon True1 Connector
Pan and Tilt Locks
Road Case Included (Single)

Available:
Special Order/Direct Ship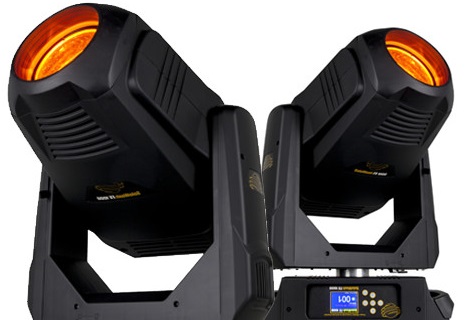 440W White LED-CMY Hybrid Fixture w/Roadcase
Features:
Wash / Beam optical Design
LED Animation Macros
Modular Construction
Fast Service Design
Electronic Cooling System Control
LED Type- 440W Bright White Engine
LED Hours- 70% Luminous Output, 50,000 hrs
Active Thermal Control
Fan Modes- Standard / Continuous / Studio
RDM Compatible
Control Options- DMX 512 / RDM / Artnet
Pan- 540 degree
Tilt- 265 degree
Max Speed Pan- 360 degree (seconds)- 2.27
Max Speed Tilt-180 degree(seconds)- 1.25
Full Color LCD Display w / Battery Mode
5-Pin DMX/RDM Connector
Ethernet Connector
PowerCon True1 Connector
Pan and Tilt Locks
Road Case Included
Available:
Special Order/Direct Ship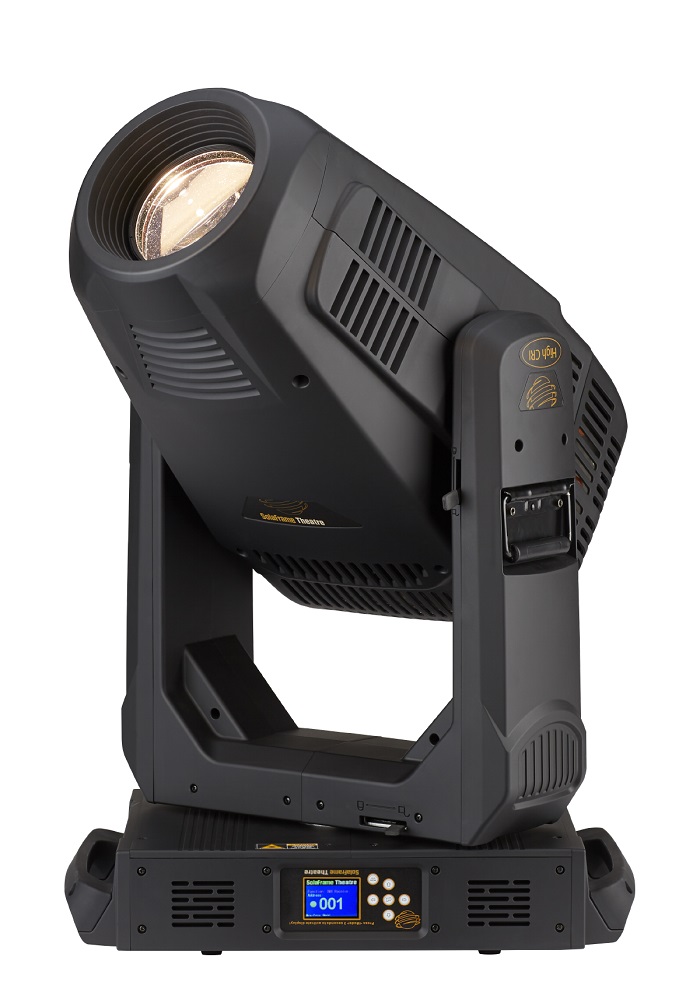 440W White LED-CMY Framing Spot/ Silent Operation w/Roadcase
Features
Modular Construction
Fast Service Design
No Fans
LED Type-440W High CRI Engine
LED Life-L70 Rating 50,000 hours
RDM Compatible
Control Options-DMX 512/RDM/Artnet
DMX Channels-47
Integrated Yoke Arm Handles
Pan-540 degrees
Tilt-265 degrees
Max Speed Pan (540 degree)- 4.36s
Max Speed Tilt (265 degree)- 2.42s
Full Color LCD Display W/Battery mode
5-Pin DMX/RDM Connector
Ethernet In and Passive Thru
PowerCon TRUE1 Connector
Pan and Tilt Locks
Available:
Special Order/Direct Ship
600W Bright White LED CMY Wash Fixture w/Roadcase
Modular Construction
Fast Service Design
Electronic Cooling System Control
LED Type- 600W Bright White Engine
LED Hours- 70% Luminous output, 50,000 hrs.
Active Thermal Control
Fan Modes- Normal / Continuous / Studio
db(A) at1m (idle)- 36
db(A) at1m (100% intensity)- 45
RDM Compatible
Control Options- DMX 512/RDM
DMX Channels- 36
Pan- 540 degrees
Tilt- 265 degrees
Max Speed Pan- 360o (seconds)- 3.66
Max Speed Tilt- 252o (seconds)- 2.59
Full Color LCD Display W/ Battery Mode
5-Pin DMX/RDM Connector
3-Pin DMX/RDM Connector
Powercon Connector
Pan and Tilt Locks
Integrated Yoke Arm Handles
Road Case Included (Single)
Available:
Special Order/Direct Ship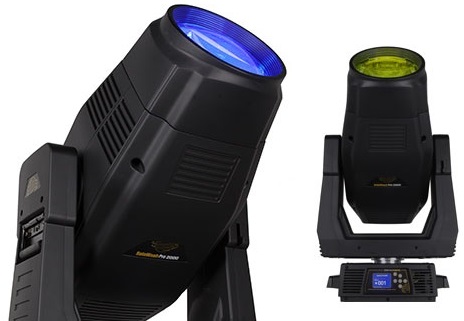 600W Bright White LED-CMY Framing Hybrid Fixture w/Roadcase
Features:
Wash / Beam / Optical Design
Modular Construction
Fast Service Design
Electronic Cooling System Control
LED Type- 600W Bright White Engine
LED Hours- 70% Luminous Output, 50,000 hrs
Active Thermal Control
Fan Modes- Standard / Continuous / Studio
RDM Compatible
Control Options- DMX 512 / RDM / Artnet
Pan- 540 degree
Tilt- 265 degree
DMX Channels-39

Max Speed Pan- 360 degree (seconds)- 2.27
Max Speed Tilt-180 degree(seconds)- 1.73
Full Color LCD Display w / Battery Mode
5-Pin DMX/RDM Connector
3-Pin DMX/RDM Connector

Ethernet Connector
PowerCon Connector
Pan and Tilt Locks
Integrated Yoke Arm Handles

Road Case Included
Available:
Special Order/Direct Ship