Description
Price
Quantity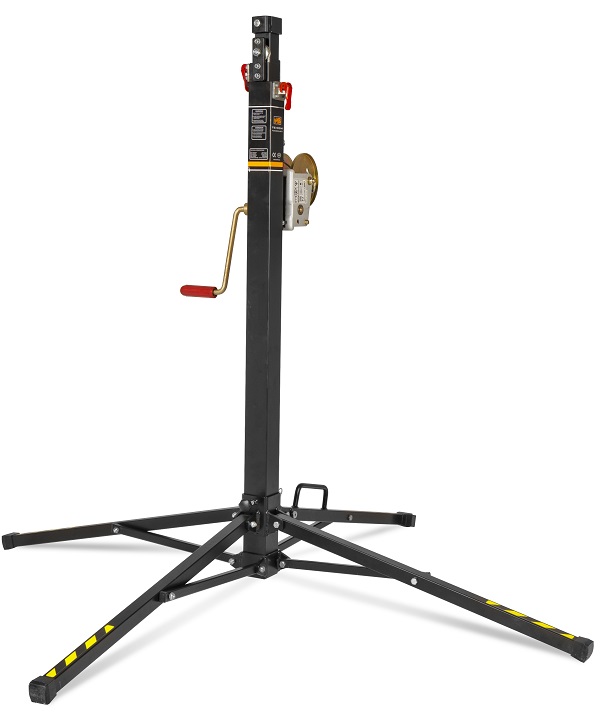 Telescopic Series Towerlift 275 lbs. / 12.6' Max
2 year warranty from date of purchase

Maximum height 3.8 m (12.5')
Maximum load 125 Kg (275 lb)
Work surface 1.5 x 1.5 m (4.9' x 4.9')
Folded height 1.26 m (4.1')
Weight 21 Kg (47 lb)
Winch 450 Kg (990 lb)
Adaptor @ 35 mm (PSU-034/PSU-06)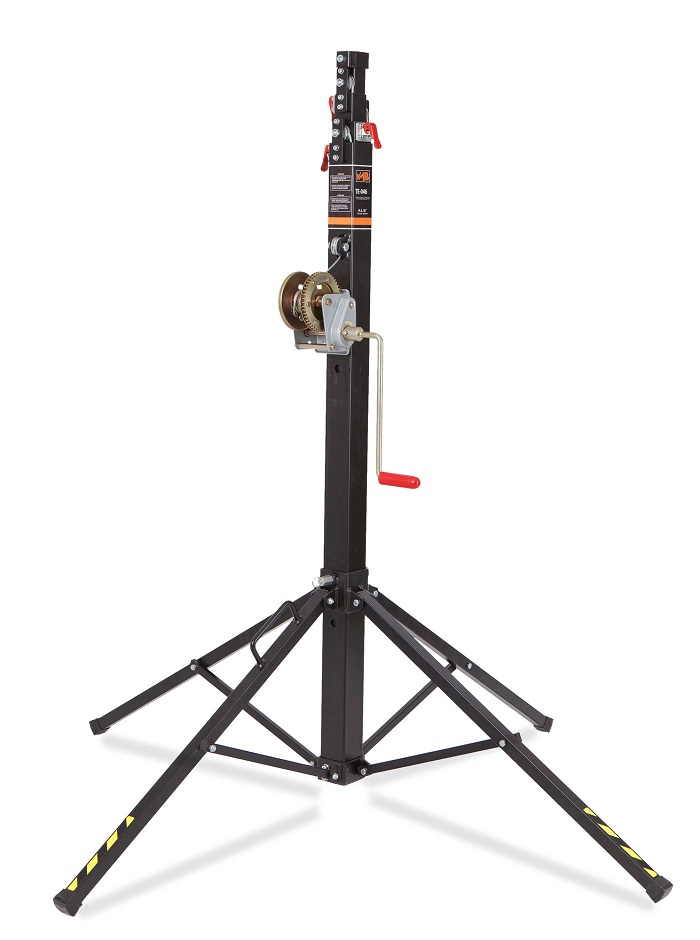 Telescopic Series Towerlift 330 lbs. / 15.1' Max
Features:
Three steel telescopic profiles operated with a cable through a manual winch with a disc brake. 
The sections remain automatically fixed to the required height by the locks of the exclusive ALS Auto Lock Security system. 
The ALS system fixes the sections to the required height, blocking the Towerlift and making it impossible for the load to fall. It guarantees complete working security on stage. 
It has four folding stabilizing legs with protective rubber feet. A loop handle is provided for carrying when folded.
Specifications:
2 year warranty from date of purchase

Maximum height 4.6 m (15.1')
Maximum load 150 Kg (330.7 lb)
Work surface 1.75 x 1.75 m (5.74 x 5.74')
Folded height 1.60 m (5.35')
Weight 31 Kg (69 lb)
Winch 450 Kg (990 lb)
Adapter  35 mm (PSU-06/PSA-01)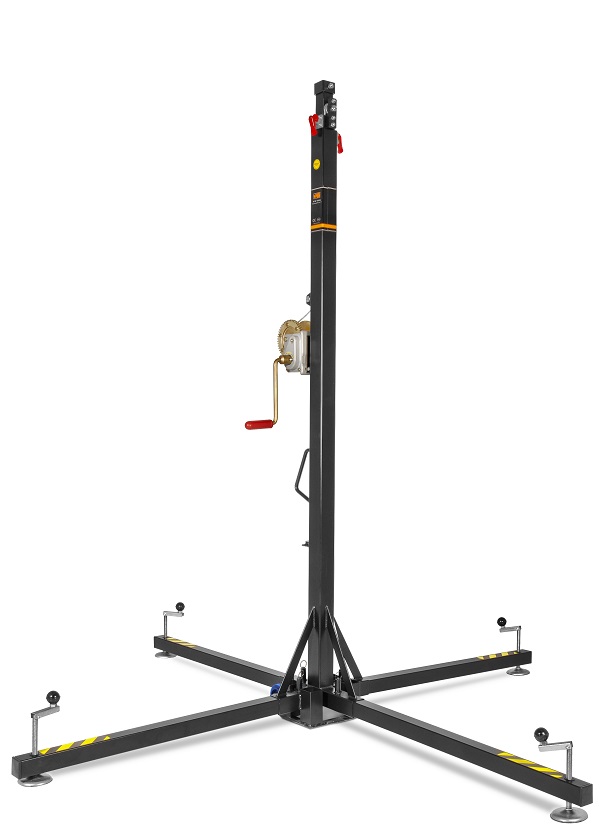 Telescopic Series Towerlift 275 lbs. / 16.4' Max
2 year warranty from date of purchase

Maximum height 5 m (16.4')
Maximum load 125 Kg (275 lb)
Work surface 2 x 2 m (6.6 x 6.6')
Folded height 1.90 m (6.2')
Weight 32 Kg (71 lb)
Winch 450 Kg (990 lb)
Adapter  35 mm (PSU-06/PSA-01)
Available:
Special Order/Direct Ship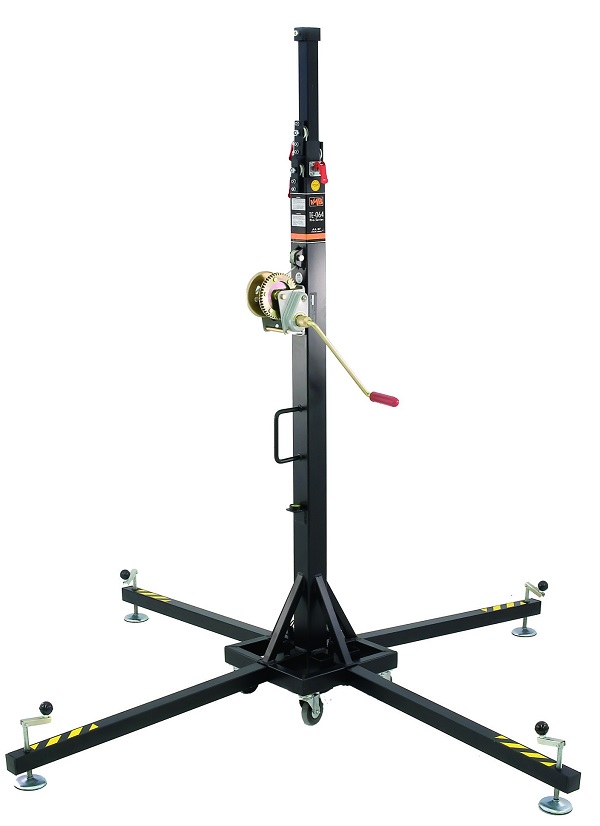 Telescopic Series Towerlift 331 lbs. / 17.5' Max
2 year warranty from date of purchase

Maximum height 5.35 m (17.5')
Maximum load 125 Kg (331 lb)
Security ALS
Work surface 2 x 2 m (6 x 6')
Folded height 1.72 m (5.6')
Weight 41 Kg (90 lb)
Winch 450 Kg (990 lb)
Adapter  35 mm (PSU-06/PSA-01)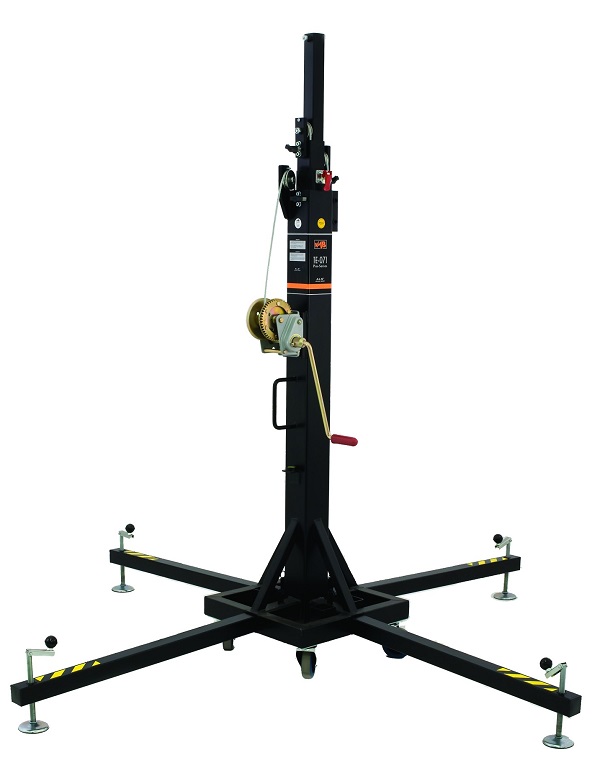 Telescopic Series Towerlift 485 lbs. / 17.5' Max
2 year warranty from date of purchase

Maximum height 5.35 m (17.5')
Maximum load 220 Kg (485 lb)
Security ALS
Work surface 2.1 x 2.1 m (6.8 x 6.8')
Folded height 1.73 m (5.7')
Weight 71 Kg (157 lb)
Winch 450 Kg (990 lb)
Adapter  35 mm (PSU-06/PSA-01)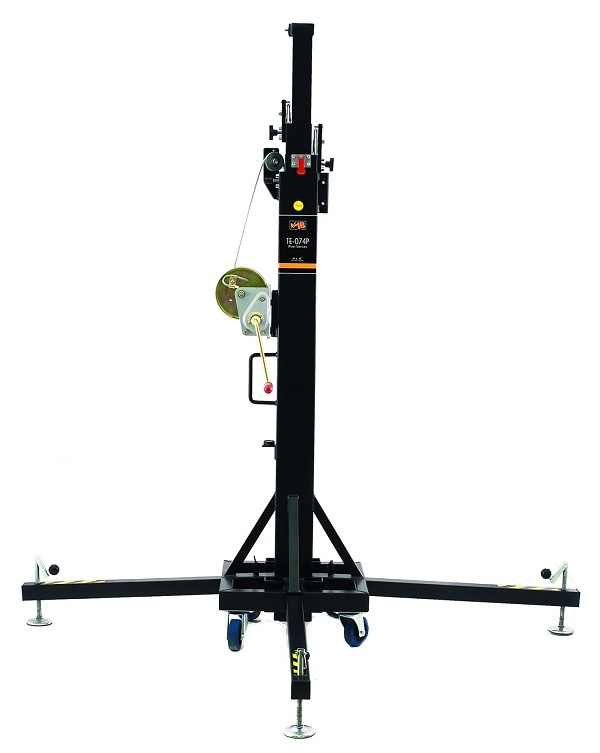 Telescopic Series Towerlift 551 lbs/ 17.5' Max
2 year warranty from date of purchase

Maximum height 5.35 m (17.5')
Maximum load 250 Kg (551 lb)
Security ALS
Work surface 2.1 x 2.1 m (6.8 x 6.8')
Folded height 1.74 m (5.7')
Weight 91 Kg (200 lb)
Winch 900 Kg
Adaptor 55 mm (PSU-074/PSA-02)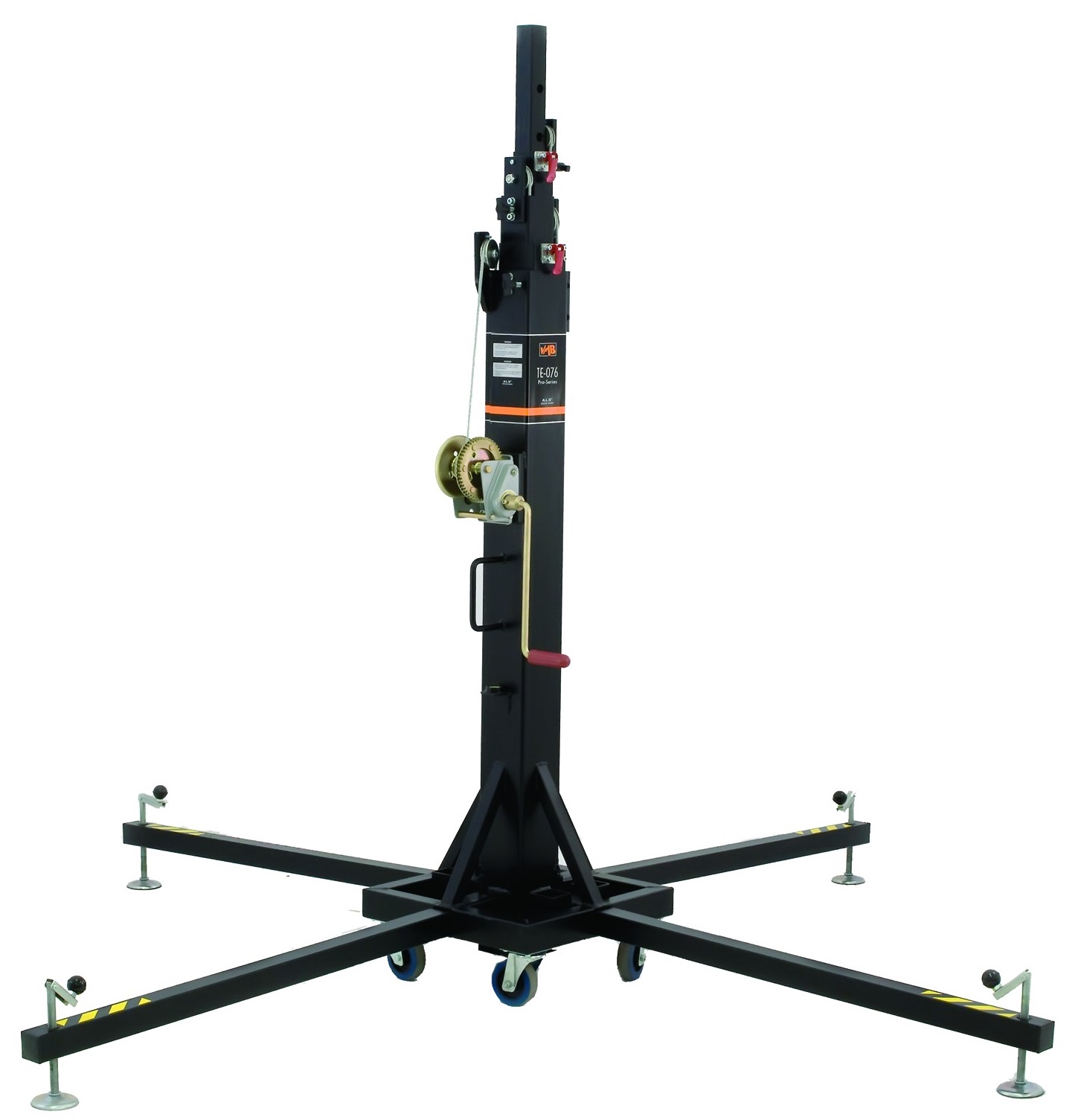 Telescopic Series Towerlift 485 lbs. / 21.3' Max
2 year warranty from date of purchase

Maximum height 6.5 m (21.3')
Maximum load 220 Kg (485 lb)
Security ALS
Work surface 2.4 x 2.4 m (7.8 x 7.8')
Folded height 1.83 m (6')
Weight 95 Kg (209 lb)
Winch 900 Kg
Adapter  35 mm (PSU-06/PSA-01)
Available:
Special Order/Direct Ship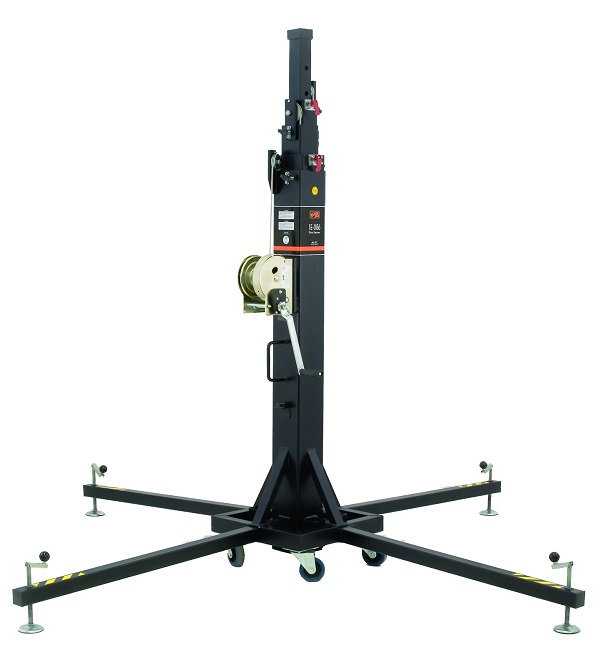 Telescopic Series Towerlift 661 lbs. / 21.3' Max
2 year warranty from date of purchase

Maximum Height 6.5 m (21.3')
Maximum Load 300 kg (661 lb)
Security ALS auto-lock
Work surface 2.3 x 2.3 m (7.5 x 7.5')
Folded height 1.87 m (6.1')
Weight 129 kg (284 lb)
Winch 900 kg
Load Support PSU-086 (50 mm)
Available:
Special Order/Direct Ship