Description
Price
Quantity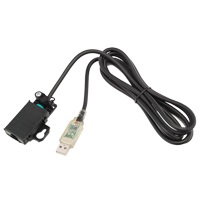 Image Spot USB to RS485 Programming Cable
Available:
Special Order/Direct Ship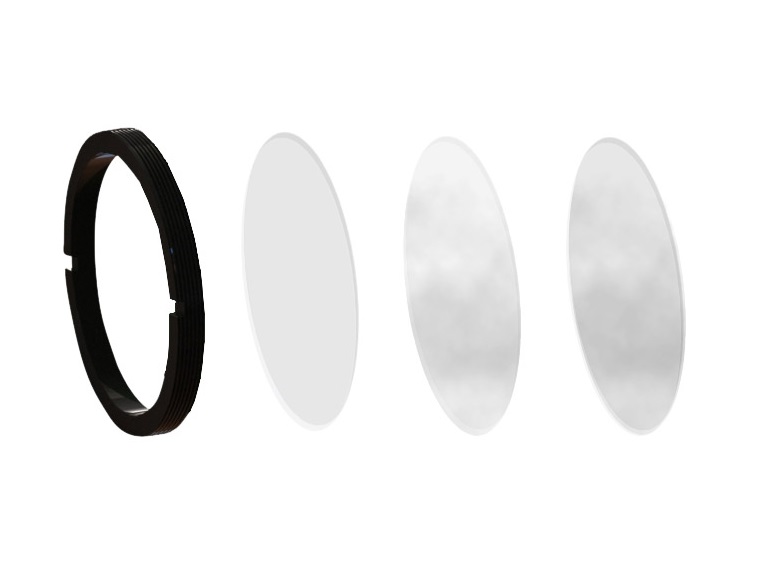 Image Spot OPTI-FLECS Filter Pack
Available:
Special Order/Direct Ship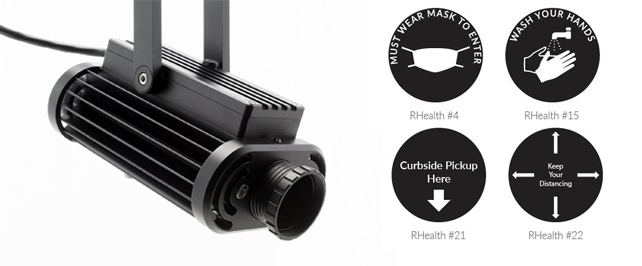 Image Spot and Gobo Package
Local businesses around the world are beginning to open back up. Many of those businesses are looking for ways to convey their health & safety messaging to their workers and customers. Gobo projections are a professional solution that businesses can use to promote healthy practices at their establishment.
Rosco's Gobos for Health package is a perfect solution for office buildings, warehouses, retail stores and restaurants that want to project gobos to promote healthy practices. This package includes:
Image Spot 5500K, IP65, Black, with Edison plug
Safety cable
25º lens
Lens cover
4 different designs from "Gobos for Health"

Must Wear Mask
Wash Your Hands Hands
Curbside Pick Up
Keep Your Distance
Available:
Special Order/Direct Ship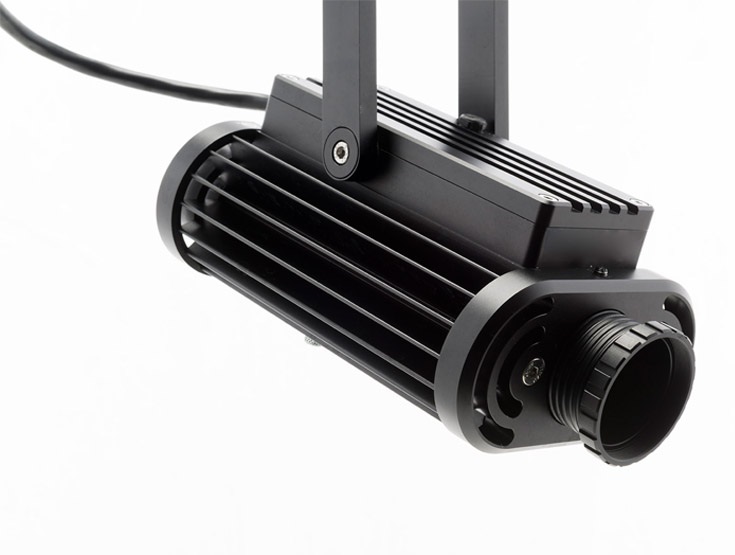 LED Gobo Projector, IP65, DMX Control, 5500K
Image Spot can also be used to create spot illumination for artwork in museums, accent lighting in hospitality venues or highlight products inside retail displays. Image Spot is available in both IP40 and IP65 models, allowing it to be used indoors or outdoors.


Please note that Image Spot lens is sold separately

. Choose from the available narrow, medium and wide lens accessories when ordering to achieve the imaging or beam spread your project requires.



KEY FEATURES



40W LED array with 19º, 25º or 30º beam optics provide superb image uniformity and fringe-free shadows

IP40 and IP65 versions available for indoor and outdoor use

Accepts Rosco Image Spot gobos and Permacolor Dichroic Glass Color Filters

Available OPTI-FLECS filter packs for beam diffusion

Accepts universal line voltage input allowing operation anywhere around the globe

On board dimming control

DMX512 compatibility provides flicker-free dimming throughout the range: 100% ~ 0%

Passive cooling means operation is completely silent

Standard Color Options: Black, White and Silver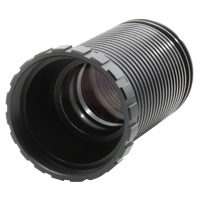 19º, 25º or 30º Lens, Black
The Narrow - 19° Lens enables the longest projection capability.
Image Diameter = 6.6' (2m) @ 20' (6m) distance.

The Medium - 25° Lens supports mid-range projections.
Image Diameter = 7.9' (2.4m) @ 20' (6m) distance.

The Wide - 30° Lens produces the widest beam spread, making it the best for short throws.
Image Diameter = 8.2' (2.5m) @ 20' (6m) distance.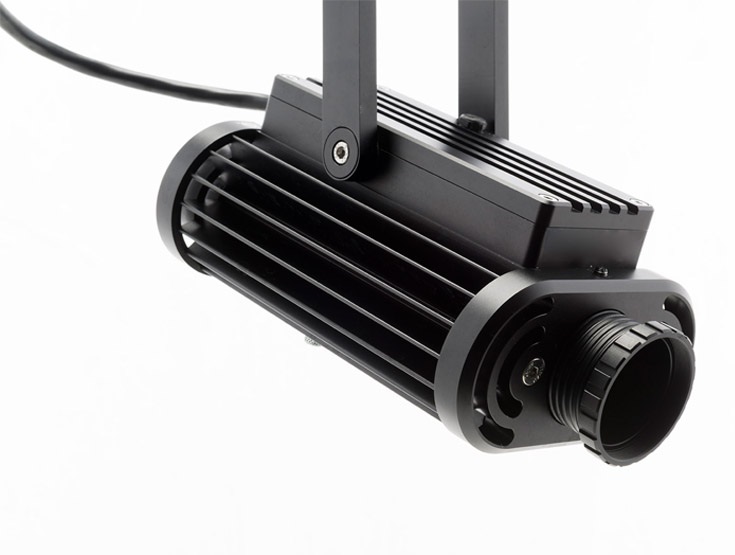 LED Gobo Projector, IP65, Non-DMX, 5500K
Image Spot can also be used to create spot illumination for artwork in museums, accent lighting in hospitality venues or highlight products inside retail displays. Image Spot is available in both IP40 and IP65 models, allowing it to be used indoors or outdoors.


Please note that Image Spot lens is sold separately.

 

Choose from the available narrow, medium and wide lens accessories when ordering to achieve the imaging or beam spread your project requires.



KEY FEATURES



40W LED array with 19º, 25º or 30º beam optics provide superb image uniformity and fringe-free shadows

IP40 and IP65 versions available for indoor and outdoor use

Accepts Rosco Image Spot gobos and Permacolor Dichroic Glass Color Filters

Available OPTI-FLECS filter packs for beam diffusion

Accepts universal line voltage input allowing operation anywhere around the globe

On board dimming control

DMX512 compatibility provides flicker-free dimming throughout the range: 100% ~ 0%

Passive cooling means operation is completely silent

Standard Color Options: Black, White and Silver
Item#:
IMAGE SPOT NON-DMX